Call us an esteemed Digital Media House or the brand maker, we at Cooldown Motion Pictures (CDMP), have always been dedicated towards the growth of our reputed clients. Being in the industry for over a decade, the company through its dedication & hunger for innovation has managed to raise itself to the plinth of being among the leaders of the industry.
Our Crew comprises of experienced Film Directors, Cinematographers, Director of Photography (DOP), Sound & Light Technician, Film Editor, Graphic Artists, Motion Graphic Artist and Good Compositor.
We prepare & nurture your idea, product, service & company in an amazing audio-visual package that your brand will lead the market. We cater to various sectors consisting Real Estate, Manufacturing, Hospitality, Education, FMCG, Consumer Durables, Government Projects & many more.
At CDMP, We offer a wide array of branding solutions that makes the Brands stand out in the market place. Our Commitment to our client is to extend world class service and high quality results.We have the expertise, experience and infrastructure to deliver nothing but the best.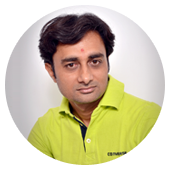 Satish Davara
I am the Creative Director of Cooldown Motion Pictures. My role at Cooldown Motion Pictures is Direction of making Films, Create innovative concepts, Ad Film, documentary. I have been part of the Cooldown Motion Pictures since: As founder of Cooldown Motion Attached since 2009.My favorite part about working at Cooldown Studios: innovate concepts small documentary, fixing things because every day is a challenge. My favorite thing to do in Cooldown Studios is: to go different location to create innovative visualization of Movie for business organization. Working in various studios in London that used to serve for BBC and others since 2004 to 2009.
The best part of My Learning: Working in various studios in London that used to serve for BBC and others since 2004 to 2009.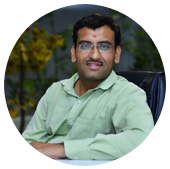 Ashvin Savaliya
I am the director of photography at Cooldown Motion pictures. My role is directing and shooting Polished cutting-edge, scripted short-form and Long form company documentary, corporate film, Explainer video, advertorial and advertising films or Video content. Collaborating with on-camera hosts, On and off the field. I have been part of Cooldown Motion Since: as founder Cooldown motion attached since 2009
The best part of My Learning: Working seven consecutive years In Doordarshan Kendra, Ahmedabad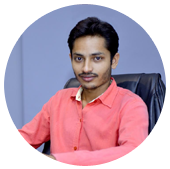 Dharmesh Thumar
I am the editor in chief at Cooldown Motion Pictures My role: as editor editing the films and video as per scripts And concepts to give a final shape of a film. Receiving the brief And outline the short list or footage, script or screenplay, assembling All footage with camera shots either recorded or transferred onto Video tape in preparation for inputting into the computer Inputting uncut rushes and sound, synchronizing and storing them Into files on the computer, digitally cutting the files to put together The sequence of the film and deciding what is usable; creating Rough cut of the film and determining the exact cutting for the Next and final stage.
The best part of My Learning: Shaping the untold stories by my creative story telling ability.
Portfolio
All
3D Stereoscopic Film
Corporate Film
Documentry Film
TV Commercials & AD Film
Multi Camera Live
Fiction Film
Services

Everything we do is based on an understanding of what makes your customers and clients come to you. We will use our skills and expertise to communicate your message in the best possible manner.
A video presentation has the power to explain, train, persuade and showcase your product or service. Cooldown motion pictures will help you to promote your business with this powerful medium.
Welcome to Cooldown Motion Pictures & be a business leader...
Making of the Films
3D Architectural Visualization
Top
Close
3D Stereoscopic Film
Stereoscopic 3D is the new generation of entertainment, with crisp, bright ultra-realistic images so that you feel like you've stepped inside the movie.
Close
Corporate Film
Form the Brand Identity for your organization. Showcase your business values & profile of your company in the most effective manner.
Close
Ad Film
Create a beautiful and intelligently crafted story with stunning, emotive and thought-provoking script & music. Capture the attention of your target audience in the best possible manner.
Close
Educational Film
An Educational Film is a movie whose primary purpose to educate. It helps you to expand the horizon of your knowledge.
Closee
Documentary Film
A Non Fictional motion picture intended to document some aspect of reality to create the awareness regarding various issues.
Close
Fiction Film
Make a Fiction Film of any type and on any subject with all the pre & post production services.
Close
Film Post Production
Film editing is part of the post-production process of filmmaking.
We believe in philosophy that, "Film editing is often referred to as the "invisible artbecause when it is well-practiced, the viewer can become so engaged that they are not even aware of the editor's work."
Close
DI (Digital Intermediate)
Digital intermediate is a motion picture finishing process, which classically involves digitizing a motion picture and manipulating the color and other image characteristics.
We do entire DI on Rock Solid Node Base Color Grading Software "Davinci Resolve" which is Industry Standard as well as all time favorites by Colorist all over the World.
Close
3D Product Visualization
An Informative, Effective & Creative 3D Visulsation Film that captures the essence and unique selling points of your product. Such Film makes an impact that can never be made by any other form or way.
Close
Multi Camera Live Event
If you are hosting a special event, whether it is an awards evening or gala dinner, a product launch, seminar or annual meeting, we can film it so that you can re-live & share those amazing moments.